10. Asobi Seksu - Citrus
Some things I don't understand. Like why I have a job that I hate so much, why they won't pave the road outside my apartment, or why I like this one particular kind of cart food on 28th and Madison with greasy chicken and fried eggplant. But absurdly loud guitars over atmospheric white noise with a breathless cooing in the background, that I get. I adore shoegaze or dream pop, or whatever this is, because it hits that part of my brain that other people reserve for angelic choirs and church organs. And that's what the entirity of this record does for me.
9. The Rapture - Pieces of the People we Love
People don't dance no more? Last time out they were banging their gear as loud as they could to create the furious sound of a sweaty club. They've cleaned up their act somewhat, but instead of ditching their dancing shoes and loosing that akward falsetto, they've decided to push the beats further. Tics and blips come from every angle of the speaker, pushing each song in unexpected ways. The guitars don't pierce in the same way, instead adding a new counterpoint, which the bass finally falls behind. They may never surpass the manic energy of their debut, but they have just made one that I feel is better in almost every way.
8. M Ward - Post-War
This list should be dedicated to Mr. Ward, for without this little gem, there probably would be no list. I get approximately 10 channels, and four of them are Brooklyn Free Speech. When they are not showing secrets of the Subway they are showing junior high basketball games shot on a handheld camera by screaming dad in the third row. Except once real late for some odd reason they were showing music videos and the first one I saw was M. Ward's cartoon parable "Chinese Translation". I'm not sure what hit me, why the chorus "What do you do with the pieces of a broken heart?" gets me every time. Maybe it's the sweeping guitar strings or the dream like atmosphere, but the next day I downloaded it, and really haven't stopped listening to it. I was never a big fan of M. Ward before this album, but I didn't realize how varied it would be. From the sad strumming of "Poison Cup" to the sing-a-long happiness of "Magic Trick". It's a record I had no intention of finding, and for some reason that makes it that much sweeter.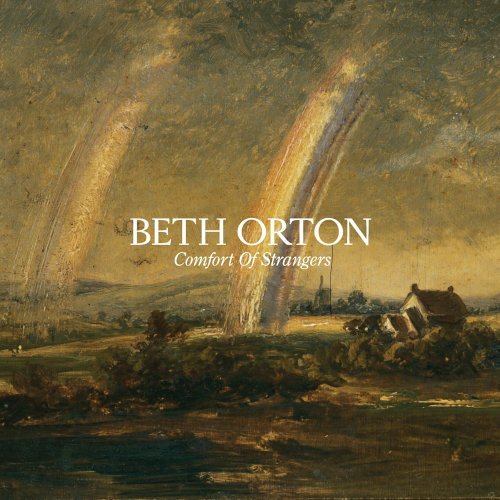 7. Beth Orton - Comfort of Stranger
I don't have any use for Beth Orton the techno singer songwriter, who apparently blazed the trails with Will Oldham and created such interesting records in the 90's. She was not part of my life, and when I returned to her past record after becoming infatuated with this one, I realized how hard she was trying. I'm sure they have their place, and some people love them, but it's hard to go back when your point of reference is this gorgeous, warm record that feels like old love letters. Those don't sound like powerful adjectives, but they have their place, and for some reason this year I needed this record a lot. Whether it was the sunshine of "Conceived" or the easy breeze of "Countenance". It's made all the more divine thanks to Jim O'Rourke homey production and understated playing. The pleasures are infinite, even if they never reach too deep. Quite like that rainbow on the front cover.
6. Bruce Springsteen - We Shall Overcome: The Seeger Sessions
There are essentially two kinds of Springsteen. There's the rock n' roller, whose explosive albums Born to Run, Born in the U.S.A., and half of the River, search for meaning in relationships through the music of his youth. And there is the troubadour of folk, whistfully putting out quiet albums about quiet people in a rural towns like Nebraska, Ghost of Tom Joad, and the other half of the River. They butted heads in playslists, followed each other in concerts, but rarely have they ever appeared in the same song. This could have been a pleasant record, one with lots of earnestly sung protest songs. But apparently the other Bruce showed up for recording, and took those damaged protest songs sung by Seeger and turned them into one of the most triumphant recordings of his career. Make no mistake, this is no folk album. He weaves New Orleans jazz, dixieland, bluegrass, and other desperate sources in the same song, creating a rich celebratory band that sounds great really loud. It's his best album since Born in U.S.A., but more importantly, it's Bruce at his most fun.